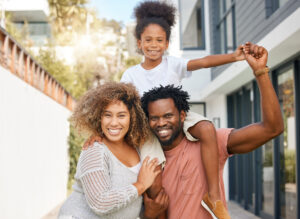 As a parent, it can be difficult to align your schedule in just the right way. One area in which you need to make time management a priority is in your little one's health, and their oral health prevention is very important, especially while they are growing. While they are still developing, changes can happen rapidly in their smile, so sticking close to your dentist can help you to treat any problems early.
Dental habits also start at a very young age, and our team of helpful family dental experts in Dallas, TX is here to give your child the tools they need to find smile success. Many parents have had success in tying their checkups to pivotal times in the year, helping them to understand the importance in their development. As the school year starts back up, take this opportunity to schedule their next cleaning and examination so that they can walk into class on the first day with a safer smile. Just like your child, you also need a checkup at least twice each year, so if it has been a while, make the effort in your prevention!
The Start Of A New School Year Is The Perfect Time For A Checkup
As the summer winds down, take this opportunity to help your child stay on top of their dental needs. After all, you set the tone and the schedule for your little one, so the responsibility lies with you to give them the treatment that they need. Back-to-school exams are popular for a variety of reasons, and chief among these is that parents have found some success in connecting dental appointments to certain times of the year. When they understand that oral health maintenance is a key part in growing up, they can take ownership of their smile and find dedication in feeling like a responsible adult!
Their Checkup Includes A Full Cleaning And Examination
During their visit, they will receive a thorough cleaning of the surface of their teeth in order to remove any plaque or tartar buildup. This way, they can stroll into class on the first day looking great and feeling fresher. They will also have the chance to speak with their dentist during their visual examination, giving them the opportunity to learn a little bit more about the benefits of brushing and flossing. If they have been struggling with this, let us know and we can be sure to keep them educated!
Schedule Their Back-To-School Checkup With Gentle Smiles In Dallas, TX!
As your little one heads back to school, make sure that they are prepared. Set aside some time for your child's dental prevention with a checkup at Gentle Smiles Family Dentistry in Dallas, TX by calling (972)329-7645!