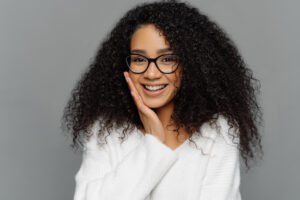 The unfortunate truth is that many people, even those who feel that they are properly committed to smile care, will experience at least one cavity. Your dental visits certainly help you control your risks; these appointments also help you by identifying problems before complications occur. Our Dallas, TX dental practice is here for you when you need a routine appointment, just as we are here for you when you have a problem with your oral health. Damage from a cavity can be addressed with a conservative dental filling, which can cover the site of the damage that has occurred without modifying surrounding tooth structure.
Even A Small Cavity Causes Permanent Damage To Your Tooth Structure
Timing is important when it comes to cavity treatment, as decay will become progressively worse over time without the right support. Eventually, that can lead to complications, including the onset of an infection. With that said, even if the problem is caught early, full treatment will call for the placement of a restoration. For a smaller cavity, we can place a custom dental filling. This restoration is a reliable option for conservative treatment, one that protects you while it also preserves your appearance.
Planning Your Restorative Treatment
Treating a cavity is an important first step for taking care of your oral health. Once the decayed area is addressed and bacteria are removed, we can place a custom restoration to protect your tooth and preserve your smile. A dental filling made with a resin material can adhere directly to your enamel. The process of bonding to your tooth structure keeps the filling secure, so it will provide continued support even as you rely on your tooth for bite support.
What We Can Do To Protect You Against Future Cavities
While it can be welcome news to hear that your cavity can be completely treated without changing your smile, your goal should remain the prevention of decay. Fortunately, this is something we can help with during every routine examination and cleaning of your teeth. Performed every six months, these reviews give you protection against tartar buildup, and they provide opportunities for us to talk about how you can more effectively manage your oral hygiene at home.
Talk To Your Dallas, TX Dentist About Treating Your Cavity With A Lifelike Filling
If you have a problem with dental decay, you can address it with a filling that preserves your appearance and provides lasting stability. In addition to treating active problems, remember that we are here to help you by providing regular exams and cleanings. If you would like to find out more about how our practice can help you, contact Gentle Smiles Family Dentistry in Dallas, TX at 972-329-7645.