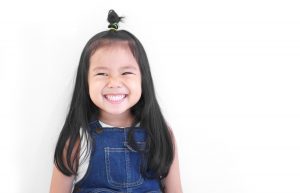 Good dental habits start at a young age. By teaching your child the proper way to care for their teeth, you are setting them up for a lifetime of good oral hygiene. Like adults, kids need to brush their twice a day and floss them daily. When they are very young, you will have to care for their teeth for them, but as they get older, you — with the help of their dentist — can teach them the proper techniques and best practices. Your dentist can also teach you the best ways to keep their smiles clean. In today's blog, your Dallas, TX dentist discusses the importance of your protecting your child's teeth and the ways that oral healthcare professionals can help. 
The Importance Of Checkups And Cleanings
One of the best things you can do early on is teaching your child the importance of going to the dentist every six months for checkups and cleanings. You can bring them in starting when they are about six months old — or when you see their first teeth starting to come in. Cleanings are especially important, as it can take children a while to become good brushers. If they are especially young, you might struggle to sufficiently clean their teeth, as well. With this in mind, a professional cleaning can help a lot. During these cleanings, your dentist will remove tartar and plaque from their teeth. This reduces the risk of gingivitis and cavities. Following the cleaning is an exam, where your dentist will thoroughly inspect your child's mouth for any potential issues, trying to catch them before they evolve into more serious problems. When you bring your kid in regularly, they will understand the importance of good oral hygiene, and they will feel more comfortable going to the dentist.
Dental Treatments For Your Kids
Your dentist can provide helpful treatments for your child, in addition to conducting routine exams and cleanings. When your kid is still young, a dentist can provide a fluoride treatment. This strengthens the enamel of their teeth, making them less susceptible to bacterial buildup. Another common practice is the application of dental sealant to their teeth, which creates a thin physical barrier between enamel and bacteria. Whenever you and your children come in for an examination, your dentist can assess their specific needs and provide the right service.
Do You Have Questions About Children's Dentistry?
If you want to learn more about children's dentistry, do not hesitate to contact Gentle Smiles Family Dentistry in Dallas, TX at 972-329-7645. You can also visit us at 10210 Scyene Rd. Dallas, TX 75227. We know you want to give your child the best possible tools to maintain a healthy smile for life, and we would love to help.