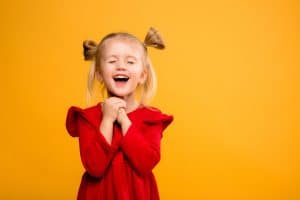 Bacteria naturally occur and affect all smiles, but if left unmanaged, harmful bacteria can grow, spread, and cause potentially detrimental effects. While you may have instilled that having a healthy grin starts with consistent brushing and flossing habits at home to protect from harmful bacteria, it is crucial that regular checkups and cleanings re not missed either. In fact, we recommend attending a routine dental visit at least once every six months, and this goes for tiny grins as well.  At Gentle Smiles Family Dentistry in Dallas, TX, your family's comfort and well-being are our top concerns, and we offer routine preventive care to make sure all teeth are at their best.
Protection from Harm
The crux of great preventive dental care is consistency and quality. In other words, maintaining healthy habits at home and following a routine of dental care are necessary for the development and strength of a smile. When a child develops a cavity, oral bacteria destroy the healthy structure of a tooth by forming a hole. If the hole isn't addressed, the bacteria will continue to break down the structure until it is no longer salvageable due to serious decay. For these reasons, staying on top of your little one's appearance is a must, and excellent oral health begins at home.
How Diet Plays a Factor
A balance of preventive care at home and attending routine appointments is necessary for a life-long smile. This includes being conscious of foods and drinks that could potentially harm oral structures. For example, excessive sugar actually feeds bacteria as well, causing them to secrete harmful acids that erode the structure of teeth. In other words, sugar acts as a catalyst for dental deterioration.
Other foods and beverages can cause harm to smiles as well. Most juices, for example, contain a high level of acidity that break down enamel. Enamel is the mouth's primary method for protecting oral structures, and once it is gone, there is nothing standing in the way of threats such as periodontal disease and decay.
Preventing Adult Tooth Loss
Getting a head start on excellent oral health only benefits your little one in the long run. With routine care and maintenance, your child's grin can last a lifetime. If these practices are neglected, however, there is an increased chance for adult tooth loss, resulting in the need for dental implants and restorations down the line. For more information, contact our team.
Learn More Today
It is never too early to begin excellent oral health care, and the team at Gentle Smiles Family Dentistry is here to help along the way. Contact our Dallas, TX office at 972-329-7645 to learn more or schedule a checkup today.