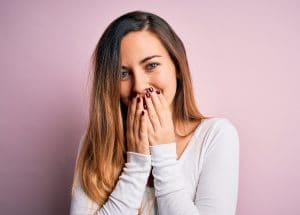 When you experience the loss of one or more of your natural teeth, the impacts that the loss can have on your oral health may not always be immediately noticeable. While you may notice the change in your smile's appearance right away, it can take time before the results of the loss begin to show themselves. For example, after losing a tooth, your dental ridge can change in different ways, and your remaining natural teeth can be at a greater risk of becoming compromised. Today, we examine what you should know about tooth loss, and what you should do to preserve your smile if you experience it.
Why did the loss occur?
A majority of adults who experience tooth loss can blame the loss on the presence of a chronic oral health condition, such as gum disease. As the leading cause of adult tooth loss, gum disease is often something that has to be dealt with and managed in order to fully recover from the loss of one or more teeth. However, if you've lost teeth to something other than gum disease, it can still be just as important to successfully manage the condition. For example, other causes of tooth loss can include problems that result from discrepancies in your bite function, severe damage to your tooth structure, and more.
What happens when the tooth is lost?
Before you can successfully recover from tooth loss, you may have to deal with the cause of your tooth loss. You may also have to deal with the consequences of it, depending on the extent of your tooth loss and how much it's impacted your surrounding oral tissues and structures. When you lose a tooth, the teeth that are closest to it may react by shifting toward the newly created empty space in their ranks. This can make them more vulnerable to problems that could also raise your risks of losing them, as well, and you may require treatment to restore one or more of your teeth in addition to replacing the ones you've lost.
How to rebuild and restore your smile
If you experience tooth loss, then it's best to address the loss, its cause, and its consequences as soon as possible in order to mitigate its long-term impact on your oral health. However, not all of these impacts can be addressed with the help of a conventional dental bridge or denture. Some of the more profound consequences of tooth loss result from the loss of the tooth's root, and mitigating these consequences may require replacing lost teeth roots with one or more dental implant posts.
Learn what to do after tooth loss
After losing one or more teeth, it's important to address the problem as soon as possible to successfully preserve your smile. To learn more, schedule an appointment by calling Gentle Smiles in Dallas, TX, today at 972-329-7645 (972-329-SMILE).