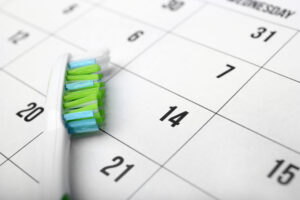 The year may be ending soon, but there is still time to arrange important oral health services. When you make time for treatment, it becomes easier to keep up with the kind of care that protects you against gum disease and dental decay. Our Dallas, TX dentist's office provides consistent support, which includes both thorough evaluations and cleanings that will help with the buildup of tartar and plaque. If you have dental benefits remaining for the year, booking a preventive dental visit before 2023 lets you use those benefits and keep up with important services. Because our practice sees patients of all ages, we can make sure that your kids and you have the support needed to maintain healthy smiles!
You Still Have Time To Book Smile Care Before The Year Ends
The year is not finished yet, which means you can still use dental benefits assigned to 2022 in order to receive quality oral health care. To protect your smile effectively, you should book two appointments per year. In doing so, you can stay on top of matters like tartar control, cavity and gingivitis prevention, and more! You also enjoy timely warnings if problems have developed and require attention. Early treatments minimize the impact of problems and can make restorative dental work less involved.
Scheduling Routine Services To Protect Your Teeth And Gums
Your routine oral health services will provide important reviews and protections. At a typical appointment, your teeth will be thoroughly cleaned by your hygienist. Part of the support of this service comes in the form of tartar removal. What makes this important is that you are not able to remove existing deposits with brushing and flossing; when they remain, they can continue to cause you harm. These reviews also provide feedback that can help you adjust your routine at home as needed. When your dentist provides an evaluation, you can learn if any active threats need to be addressed. Beyond talking to you about dental decay and problems with your periodontal health, we can talk about other matters, including worries over poor jaw alignment and movement, which can point to TMJ disorder, which can cause discomfort and raise your risk for nightly teeth grinding.
We Can Take Care Of Kids And Adults In Need Of Dental Care
Because we offer oral health care for kids as well as adults, we can make meeting your family's smile care needs easier. You can book all of your appointments with us and look forward to the right kind of support. For kids, this means providing guidance on home care as well as updates regarding the development of their teeth and oral structures.
Talk To Your Dallas, TX Dentist About Booking Dental Care Before 2023!
If you would like to book an appointment before the year ends, please call Gentle Smiles Family Dentistry in Dallas, TX at 972-329-7645.