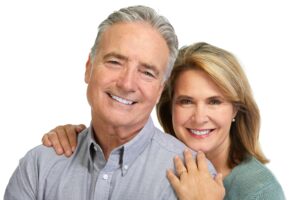 Your needs can vary from one dental visit to the next. Hopefully, your standard appointment will see you receive a cleaning and positive feedback from your dentist. If this is not the case, and you need to have work done to address something that is wrong with your smile, our Dallas, TX dentist's office is ready to help! At times, it is necessary to deal with cavities and other smile threats with dental crowns. These restorations are strong enough to keep teeth safe and provide important bite support. They can also be made to provide cosmetic benefits, which means a visible crown will not have to disrupt your appearance.
What A Crown Does To Complete Your Smile Care
A crown will provide more coverage than a dental filling, which is why this kind of restoration is used when there are problems with more serious cavities and dental injuries. This restoration will be placed directly over the tooth, capping it and surrounding it on all sides. Because there are different materials that are used in the creation of this restoration, they will vary in durability and appearance.
Placing Your Custom Dental Crown
A custom dental crown is something that can provide protection and stability, which can ensure you have the ability to bite and chew without difficulty. These restorations are made over two appointments. At your first visit, you can have your tooth evaluated and measured, which helps us determine the shape and size of your restoration. When you come back for your next visit, we can put the crown in place, giving you permanent support.
The placement of a crown can address different concerns. Both cavities and dental damage can require this kind of care. Crowns are also included in dental bridges, serving to hold these restorations in place to ensure you have stability from your restoration.
Keeping Up With Smile Care After Your Restorative Procedure
Whether you have a history of poor oral health or a cavity-free record, you should keep consistent with dental checkups. If you have had dental work done in the past, we can check on your crowns and fillings and see if they need to be replaced as we look out for any other threats to your well-being.
Talk To Your Dallas, TX Dentist About Treatment With A Dental Crown!
Through treatment with a dental crown, we can ensure that a tooth in poor health has the right protection. The restorations we provide offer lifelike appearances as well as important support for your bite function. If you would like to learn more about how we respond to active problems, or how we can help you take care and avoid new oral health issues, please call Gentle Smiles Family Dentistry in Dallas, TX at 972-329-7645.