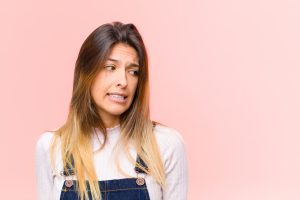 How much time do you have to address your nightly teeth grinding issues before you experience damage to your smile? Putting off treatment in hopes that you can wait to do something about bruxism can lead to consequences. You can find that your appearance has changed based on how much wear and tear affects your enamel. You can also find yourself with chips or cracks in your teeth that affect the way you look as well as your oral health. At our Dallas, TX dentist's office, we can help you manage a problem with nightly teeth grinding. If necessary, we can also provide beneficial services to help those who are already bothered by the way wear and tear affects their appearance.
Bruxism Can Lead To Serious Dental Damage
If you grind your teeth at night, you can cause serious wear and tear that will negatively affect the way you look, and it can also have a negative effect on your oral health. The problem is not limited to your teeth—you can also cause problems for your jaw alignment and movement as you put prolonged pressure on the joints. Because this is happening while you sleep, you can have a difficult time putting a stop to it on your own. While changes in your habits can help, you can find that a custom guard from your dentist is effective at keeping you safe against potential consequences.
Using A Custom Appliance To Protect Your Smile
A custom mouth guard is something that can defend your teeth and help you ease pressure on your joints and muscles. The appliance is made to stay secure and keep its position throughout the night. When you unconsciously grind and clench, the appliance will stop it from doing harm. You and your dentist can discuss certain diet choices and behaviors that may contribute to your impulse to grind.
We Can Also Help You Avoid Problems With TMJ Disorder
If you have problems with TMJ disorder, the chronic pain can make it difficult for you to live your daily life. It can cause you to experience worsening headaches, and it can also stop you from biting and chewing in a way that feels comfortable. This is a problem that we can identify during a routine dental exam, as it gives your dentist a chance to look for signs of imbalances that need to be addressed.
Talk To Your Dallas, TX Dentist About Treatment To Address Bruxism
Through treatment to stop bruxism, we can help you avoid potentially serious issues with dental damage and TMJ disorder. If you have questions about your condition, if you need to treat existing damage, or if you have any other concerns about your oral health, contact Gentle Smiles Family Dentistry in Dallas, TX at 972-329-7645.