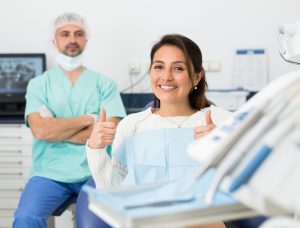 What does your daily smile care routine involve? Are you brushing and flossing on a daily basis, and are you actively making diet choices that lower your risk for cavities? The right decisions on a daily basis are important, but to make sure your smile remains in good condition, you should still schedule general dental exams and cleanings. At these appointments, your Dallas, TX dentist can provide valuable services to keep you better informed about your oral health. You will also receive the kind of preventive care that helps you stay safe against tooth decay, gum disease, and other concerns.
The Importance Of Consistent Preventive Care
Consistency matters when it comes to good oral health care. You should practice a reliable routine at home in order to keep tartar and plaque from building up on your smile. Through brushing and flossing, you control the accumulation of bacteria that can cause these deposits to accumulate, and you lower your risks for both cavities and gum disease. Remember that you also need to take care to protect yourself by limiting your consumption of sugar, as too much in your diet makes you more vulnerable to decay. With that said, you should keep up with more than just daily care, as your regular dental exams provide important updates about your well-being as well as gentle cleanings that protect you against future problems.
What Happens During A Routine Checkup?
At every routine dental checkup and cleaning, you will enjoy important preventive services that help you maintain a healthy, attractive smile. During your visits, we can give you helpful feedback, including reviews with x-rays and intraoral cameras that help us locate problems that are difficult to spot. You also receive thorough teeth cleanings that fight the buildup of tartar and plaque. Tartar buildup is something that needs to be addressed by a dental professional, as you cannot remove it with your daily routine.
Addressing Problems That Are Identified During Exams
So what will happen if your dentist identifies a problem with tooth decay at a routine review? Cavities do permanent damage to your enamel, and they will keep growing until you undergo the appropriate restorative dental care. At our practice, we can identify the need to provide these services and move forward with work to remove decayed tissues before providing a durable, lifelike crown or filling.
Talk To Your Dallas, TX Dentist To Schedule A Dental Checkup
Through consistent dental checkups and cleanings, you can maintain better oral health and avoid potential smile problems! Our practice provides consistent care, including detailed evaluations using advanced imaging technology. To find out more, or to make your next appointment, you can contact Gentle Smiles Family Dentistry in Dallas, TX at 972-329-7645.